To better carry out our mission of fostering hyper-local engagement, the Grosse Pointe Board of REALTORS formed a Macomb County Chapter. Working with our established committees at the association level as well as other organizations and officials in municipalities throughout Macomb County (where 800+ of our REALTOR members live, work and play), the goal of GPBR's Macomb County Chapter is to increase opportunities for community involvement and keep our members up-to-date on local issues, helping them become more productive, profitable and successful in their real estate business.
View the 2022 Macomb County Chapter Board of Regents
Watch the 2020 Macomb County Chapter Annual Meeting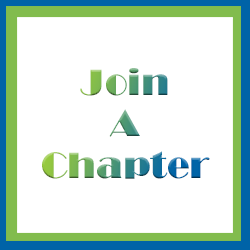 US Army Corps of Engineers slide presentation to accompany above video.
2020 Board of Regents Election
Gearing up for a big year in 2020, the Macomb Chapter's election process is underway! You are encouraged to reach out to any of the Chapter Regents or GPBR's CEO, Bob Taylor, with any questions about the election process. Don't forget! You must Declare Chapter Affiliation by August 27th to establish your voting rights for the 2020 Board of Regents election.
Election Timeline:
July 1, 2019: Call for Nominations for Chapter Regents
July 12, 2019: Deadline to submit Nominations
July 26, 2019: Announce Slate of Candidates and Call for Petitions
August 16, 2019: Deadline to submit Petitions
August 27, 2019: Deadline to declare Chapter Affiliation to establish Voting Rights
September 3, 2019: Voting Opens for Chapter Regents
September 27, 2019: Voting Closes for Chapter Regents
October 9, 2019: Macomb Chapter Annual Meeting
Slate of Candidates
Grant Kropfeld, Keller Williams Lakeside (incumbent)
Don Symons, Real Estate One (incumbent)
Gino Tozzi, Johnstone & Johnstone (incumbent)
Call for Petitions! If you would like to run for a Regent position but missed the deadline to submit your nomination form, you may file a petition by 5pm on Friday, August 16, 2019. Please CLICK HERE to download the petition form.