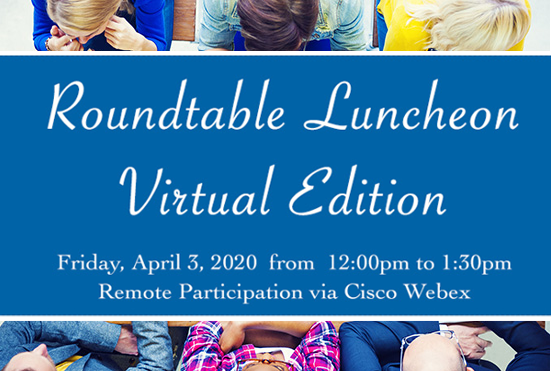 FREE TO ALL GPBR REALTOR® MEMBERS!
Great news! April's Rountable Luncheon has been converted to virtual format! Please join us for this month's Roundtable Luncheon, Webex Edition!
Join us for lunch and an open-forum discussion of issues, questions, and concerns that you are confronted with every day.This opportunity is FREE and open to all GPBR REALTOR® Members, with lunch provided by one of our Corporate Partners. This is a great opportunity to share openly with your fellow agents and learn from their experiences as well as those of the event moderators.
We hope to be back in-person next month! To register for our May Roundtable Luncheon, CLICK HERE.