November 2019
Nov 13, 2019
Nov 14, 2019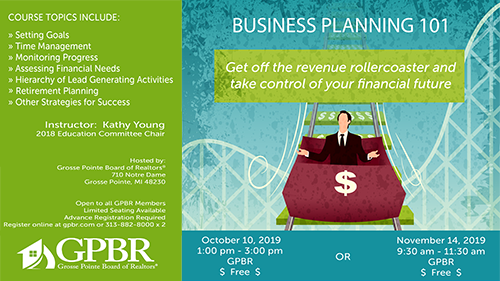 Course Topics will include techniques to better your business and time management, such as goal setting, progress monitoring, and much more.
Course topics will include techniques to
Nov 14, 2019
Join your Macomb Chapter Board of Regents for some morning networking and check out a Macomb County business! We know you are busy...pop in for a minute or stay a while! We hope to see you there.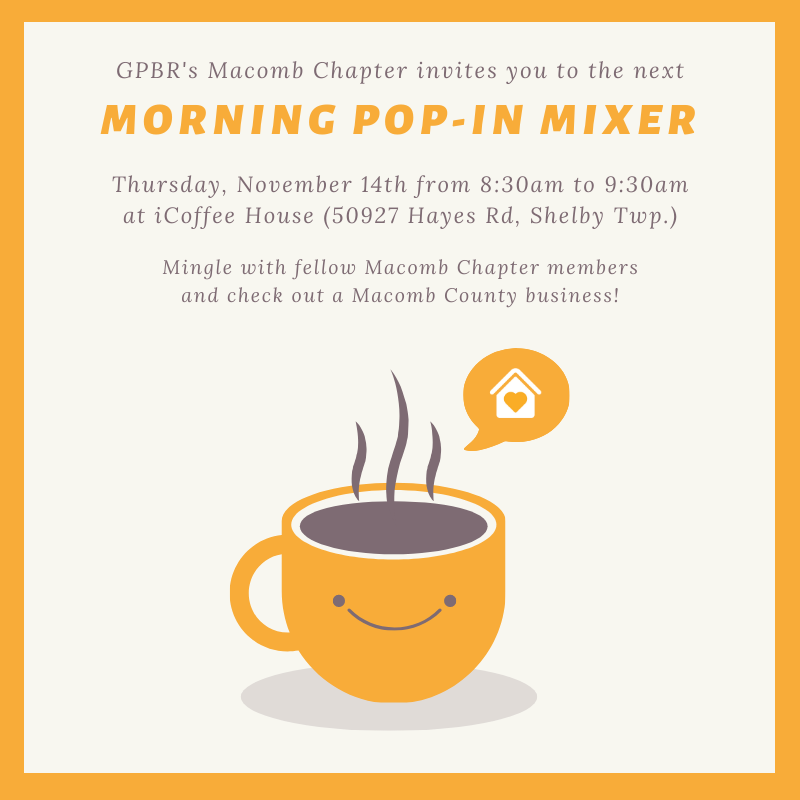 Hosted by GPBR's Macomb County Chapter. Open to all GPBR members regardless of chapter affiliation.
Nov 16, 2019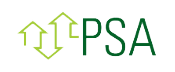 The Pricing Strategy Advisor (PSA) certification is specifically designed to enhance your skills in pricing properties, creating CMAs, working with appraisers, and guiding clients through the anxieties and misperceptions they often have about home values.
What You Gain
Knowledge:
The purpose and benefits of CMAs, and how to guide clients through them
Terminology of pricing and valuation
The Code of Ethics as it relates to pricing
How to identify appropriate comparables, and where to find information about them
The role of supply and demand in pricing
How to adjust comparables
Specific challenges and special situations in making adjustments
How to work with appraisers
How to hone your pricing skills and practices
Benefits:
Use of PSA logo and name
Downloadable PSA Certificate
Customizable Press Release
PSA Customizable Marketing Materials
Monthly e-newsletter
Facebook private networking group

Cost:
$65 GPBR Member rate
$115 Non-Member rate

Instructor:
Nationally recogized expert in mortgage lending and appraisals, the licensed and certified residential appraiser Martin Wagar. Get Martin's bio HERE.
Nov 20, 2019
Nov 21, 2019
Next Month