Don't let course registration fees stand in the way of your professional development! Take out an interest-free Education Loan from the Grosse Pointe Board of REALTORS® and sign up for that class you've been meaning to take today without having to pay for up to one full year! Contact a GPBR staff member to get started!

**Education loans cover class registration fees only. Loans do not cover costs to obtain or maintain designation/certificate costs.**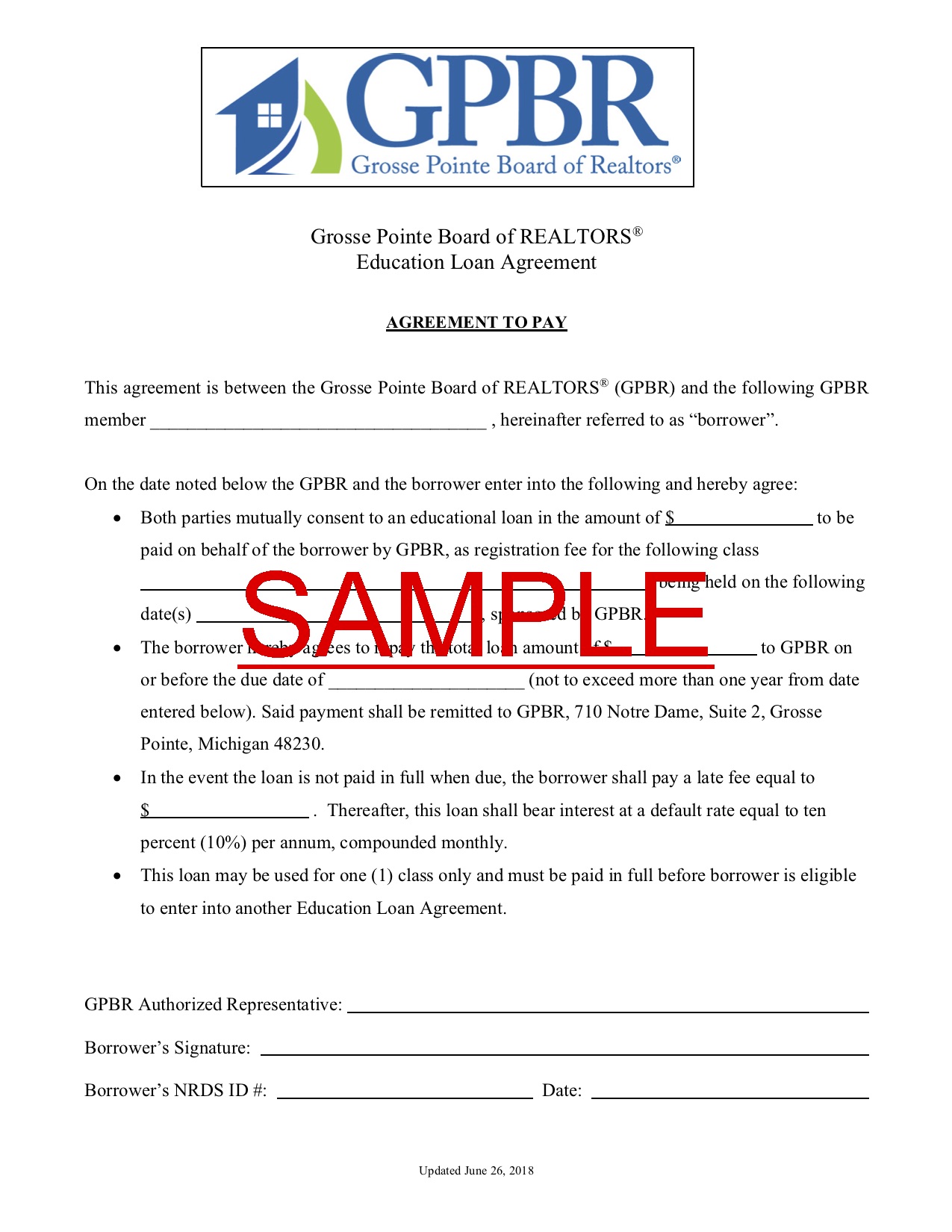 To download a copy of the ELP agreement, please click the link on the right.