Every year, GPBR runs the All-In For Diversity Campaign from April - March. Participants receive the following: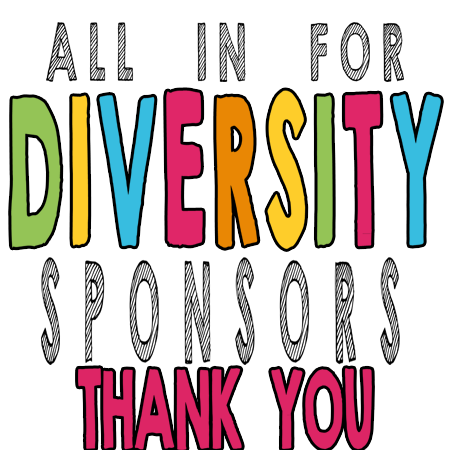 A letter acknowledging that you are "All-In For Diversity."
Recognition at all off-site events (when possible) as being " All-In For Diversity."
Placement on signage at the board office as being "All-In For Diversity"
Acknowledgement on guest tables at GPBR Fair Housing & Diversity events.
A letter from the President of the Association and the Chair of the Fair Housing & Diversity committee suitable for framing.
A copy of the NAR "Fair Housing Declaration."
A certificate recognizing your participation at our Annual Meeting in November.
Your name on recognition materials for events/classes occurring that year.
Annually, this program allows you to participate in a variety of projects and programs which bring insight and value to our 1,300 + members and the communities in which we live, work, and play. One such program in 2017 resulted in you being recognized nationally by the NAR for a 2018 Diversity calendar featuring artwork by the K-12 students within the Grosse Pointe Public School System. Other programs have included a "Leadership in Diversity" workshop offered by the NAR with special co-participant Dr. Augustin Arbulu, the Executive Director of the Michigan Department of Civil Rights, promotion of the Realtor® brand's commitment to Fair Housing during the Grosse Pointe Santa Claus Parade, participation in a remembrance and re-enactment of a speech delivered by Dr. Martin Luther King, Jr. in Grosse Pointe, as well as a commemoration of his life, and celebration of the 50th anniversary of the passage of the Civil Rights Act of 1968.
2019 is a special year. On your behalf, we remain deeply involved in partnership with publications and community organizations championing you and the REALTOR® brand. Already we have planned the upcoming unveiling of the Dr. Martin Luther King, Jr. historical plaque at Grosse Pointe South High School and secured participation in both the Macomb and Grosse Pointe Santa Claus Parades. Your participation will also enter you into a drawing for a ticket to the Anniversary Celebration for the Fair Housing Center of Metro Detroit.
For those reasons noted above, and many more, we are asking you to once again participate in the GPBR "All-In For Diversity" program. As a participant and partner again this year, you will be helping to further the ideals that promote home ownership for everyone. SIGN UP HERE!


Check out this video!