Every year, GPBR runs the All In For Diversity Campaign from January to December. Participants receive the following: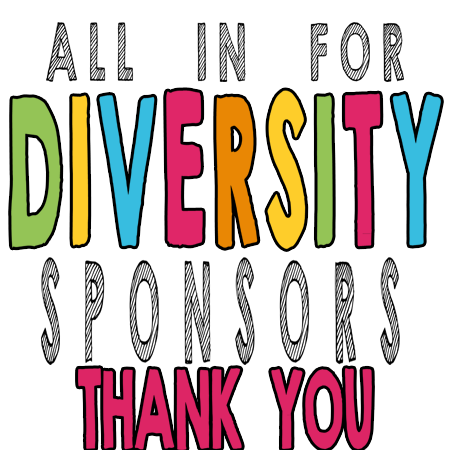 Acknowledgement on marketing for the Homebuyer Seminar
A letter acknowledging that you are "All In for Diversity."
Identified at all off-site events (when possible) as being " All in for Diversity."
Information on the NAR's A.C.T. Initiative (Accountability, Culture, Training).
Acknowledgement at the board office as being "All in for Diversity"
A letter from the President of the Association and the Chair of the Fair Housing & Diversity committee suitable for framing.
A printed and digital copy of the NAR's 2022 Fair Housing Poster (when available).
A copy of the NAR " Fair Housing Declaration."
A certificate recognizing your participation at our Annual Meeting in November.
Participation runs on the calendar year.
Annually, this program allows you to participate in a variety of projects and programs which bring insight and value to our 1,400 + members and the communities in which we live, work, and play. One such program in 2017 resulted in our participants being recognized nationally by the NAR for a 2018 Diversity calendar featuring artwork by the K-12 students within the Grosse Pointe Public School System. Other programs have included a "Leadership in Diversity" workshop offered by the NAR with special co-participant Dr. Augustin Arbulu, the Executive Director of the Michigan Department of Civil Rights, promotion of the Realtor® brand's commitment to Fair Housing during the Grosse Pointe Santa Claus Parade, participation in a remembrance and re-enactment of a speech delivered by Dr. Martin Luther King, Jr. in Grosse Pointe, as well as a commemoration of his life, and celebration of the 50th anniversary of the passage of the Civil Rights Act of 1968, and the establishment of a historical marker to commemorate Dr. King's speech.
In the fall of 2019, the landscape of fair housing as we know it changed. A news media outlet, Newsday, released their exposé regarding fair housing and the Long Island Realtors® . The exposé showed that up to 49% of the time a fair housing violation occurred during interactions with people of color. he violations were not always blatant or obvious, but more subtle. Perhaps one school district was said to be better than another, or listings were shown in one area versus another. The result showed that there is a lack of education and understanding surrounding fair housing.
2020 was a special year. The year presented us with many new challenges in the face of the quarantine and virus outbreak. On your behalf, we remain deeply involved in partnership with publications and community organizations championing you and the REALTOR® brand. We look forward to continuing to champion diversity, fair housing, and the REALTOR® brand!


Check out this video!