RPAC Craft Cocktail Event
October 28, 2020
5:00pm - 5:15pm MAJOR INVESTOR VIPs
5:15pm - 6:00pm RPAC Mixer
Virtual via Zoom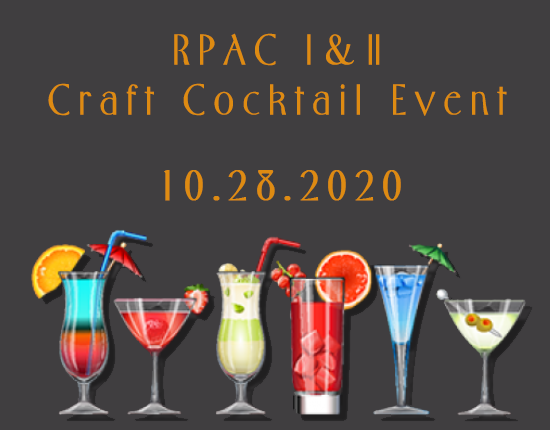 The event will include instructions on two craft cocktails by Bookie's Bar & Grille in Detroit, an RPAC update and networking. Our guest bartender will graciously teach us how to prepare two new cocktails. Register in advance and look out for a link to this virtual event to be sent via email as the event date approaches, along with the ingredients needed to make the new cocktail. Learn an alcoholic drink and a non-alcoholic drink! Also receive a customized piece of barware for having participated (may be delivered on a date after the event).
Major Investors will enjoy a VIP portion of the event from 5:00pm - 5:15pm. Major Investors will have the opportunity to hear a special RPAC update from Katie Weaver, NAR and Brian Westrin, MR. Then enjoy learning the secrets behind the new cocktail.
$50.00 investment to RPAC II, the issues fund, includes the zoom link and recipe for two (2) craft cocktails - one alcoholic & one non-alcoholic
Become a Major Investor with a $1,000.00 donation (Learn more about major investors here) and also receive a basket with the recipe ingredients!
REGISTRATION IS NOW CLOSED!!!
Contributions are not deductible for Federal income tax purposes. RPAC contributions are voluntary and used for political purposes. You may refuse to contribute without reprisal or otherwise impacting your membership rights. For individuals investing $1,000.00 or greater, up to 30% of this total investment may be forwarded to the National Association of Realtors® RPAC. All amounts forwarded to the National Association of Realtors® RPAC are charged against the applicable contribution limits under 52 U.S.C. 30116. Nothing herein shall be construed as a solicitation of contributions from non-members. A copy of the federal report, filed by National RPAC with the Federal Election Commission, is available for purchase from the Federal Election Commission, Washington D.C.20463. State reports are filed with the Michigan Secretary of State, Elections Division, Lansing, Michigan.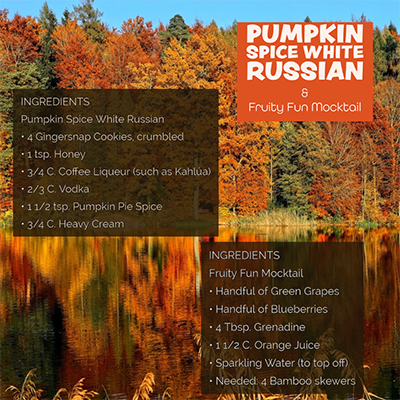 October 2020

S
M
T
W
T
F
S
1
2
3
4
5
6
7
8
9
10
11
12
13
14
15
16
17
18
19
20
21
22
23
24
25
26
27
28
29
30
31